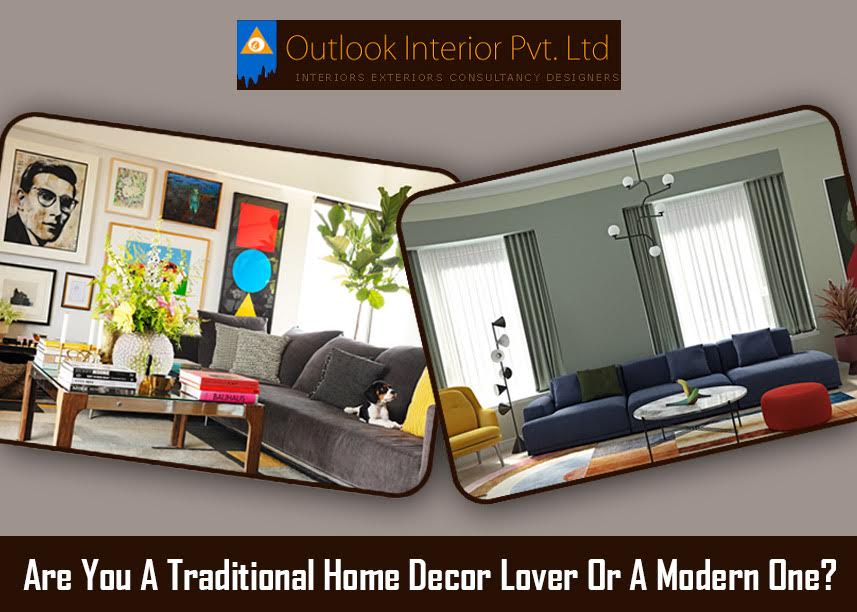 Furnishing your house is a daunting task and especially when you have a bundle of new traditional & modern home decor ideas popping into your mind. Let's find out which one is best.
A beautiful and comfortable home is something everyone desires. And while traditional indicates simplicity and ethnicity, the modern home decor is something about the new touch. In either way, you get a cozy, comfortable, and luxurious home. But the choice is always yours, what do you wish to opt for?
A Perfect Balance Of Traditional And Modern Home Decor
There are thousands of styles in home interior design, which have a different approach when combined together. One of the most prevalent styles of amalgamation is blending the modern and traditional design styles. Ethnic home decor portrays elegant features whereas, the modern design grazes a more elementary look.
Even the lines and shapes in modern and traditional spaces are unique. Traditional elements catch that visual effect since the style inclines more towards being maximalist. But not with the modern ones as modern elements are all about being the minimum. The best part about integrating both of these styles is there is no wrong or right way.
Since everyone has a personal taste and liking, you can simply use a technique made of your own. But what matters is the choice of furniture, decorations, and lighting while combining them or using them separately. In traditional home decor, using a vintage-kind of decors will add much value. In modern design, adding sober colours is the key to go.
Blending Classical And Contemporary Indian Product Design Styles
In the best interior decoration, various techniques, materials, finishes, and crafts are woven together to make you experience a unique journey. The blend of textures, colours, and patterns plays a pivotal role when you are thinking of redesigning your space.
Deskware, kitchenware, and furniture- you need to strike a good balance between all of them when designing a house decor product. Great designs tend to consider the functionality of the product. This helps us live freely and feel better.
An aesthetically pleasing home along with a mirror and bench permits you to check yourself and also fix your shoes before you leave your house. A well-organizing desk can serve all your personal requirements and can also increase productivity tremendously.
Lastly, it is quintessential to strike a great balance between utility and aesthetics when you are opting for home designing.
Conclusion:
Inspire others to redecorate your space, by adding the best designs to your home. Call Outlook Interiors that are the most " affordable interior designers near me." Partnering with them will surely help you to achieve the house of your dreams. So, get in touch with them today.