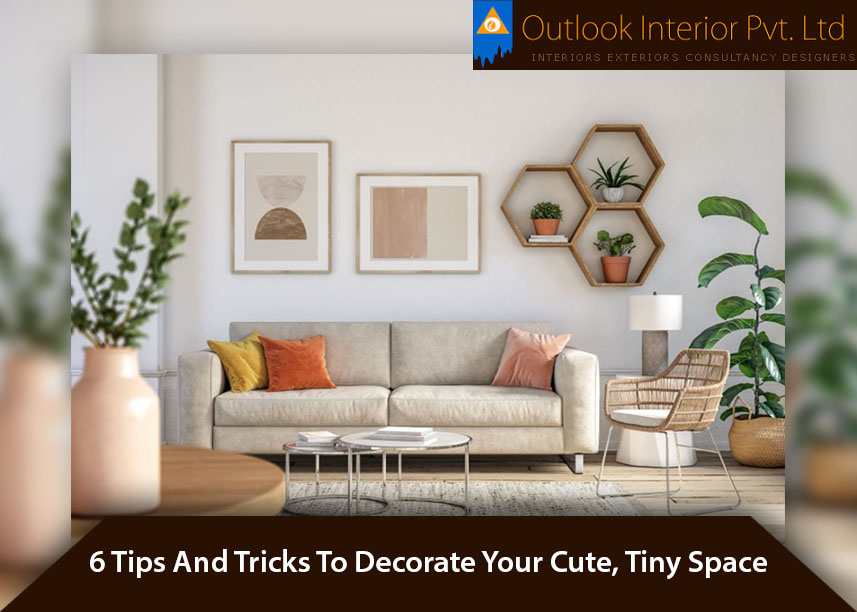 A home decor design is not meant for big, luxurious spaces. Even a small space deserves to possess the best interior decoration. Here are some tips to do it right.
Decorating a small space can sometimes be challenging for the home interior design consultants. There are a number of innovative ideas but the space is less. So, you need proper planning that can help you to keep things right in place.
6 Tips For Decorating Your Tiny Space
Focus On The Lighting:
Simple lighting holds great significance in space planning services. Getting quantity natural light is still a dream for a lot of small-space residents. In such cases, you can always rely on artificial lighting systems. If you are lacking the space for table lamps or floor, just opt for string lights, pendant lighting, or wall sconces.
Keep Items As Per The Room's Perimeter:
According to professional interior designers, your furniture and other stuff must be put in accordance with the room's size. There is no point in buying huge stuff when your room doesn't allow large space consumption. Tiny couches and bookcases can be a perfect pair with your small space.
Opt For Multi-Purpose Furniture:
Modern interior decoration considers the use of multipurpose furniture. Try not to be strategic when you are decorating your house with multi-purpose, foldable furniture. Today, people love to sleep on beds that convert into couches and work on the side tables that convert into desks.
Get Rid Of Unnecessary Stuff:
Living in small space forces you to get rid of the unnecessary belongings at your home. It's always better to throw impractical and useless materials as these simply clutter your house. Decorating a small space with only essentials is the idea everybody needs today.
Go Bold:
Do not miss to experiment with bold colors, textures, and also, prints. Small spaces are just made for it! Remember when you get too bold, you must use colors and prints in smaller ways. These may include accent walls, picture frames, or just throw pillows.
Add TheTouch Of Plants And Flowers:
Welcoming greenery and also, flowers breathe additional space to your tiny space. Keep fresh plants and also, blooming flowers in your space and make it look outstanding. Always remember that dead, dry plats bring a negative vibe. So, always try to keep them fresh by watering them regularly. Moreover, you can also add fake plants that create a similar effect to the natural ones.
Conclusion:
Aiming to get a simple interior design for hall? Discover a wide range of interior designing options with Outlook Interior. Their team of professionals provides the best interior decoration solutions right at your doorstep. So, get in touch with them today and make sure to stand ahead.