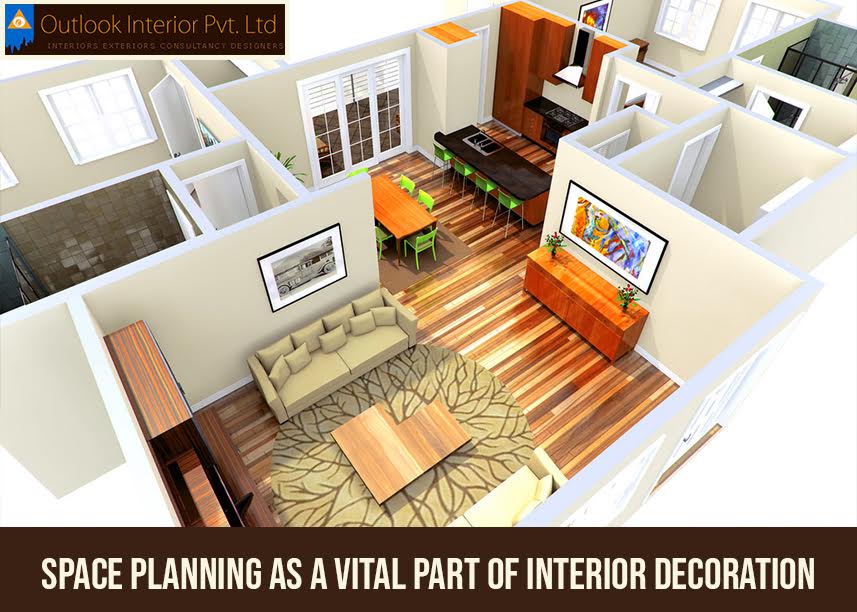 Our homes are our most comfortable places. And space planning services in the interior design make the room look more airy and spacious. Here is the full guide.
Space planning in interior companies in India possesses a very strong impact on a room's success. Without accurate planning, a room may end up looking disastrous. Along with space planning, knowledge of space allowances and furniture sizes is also an important part to consider. Before opting for a space design consultant, ask these questions.
Questions You Must Ask For Before Space Planning:
Q1. What Is The Function Of A Room?
The first question that you must ask an online interior design consultant is whether the room is multi-functional? Gone are the days when rooms were for specific functions.
Today, one can optimize one for several purposes or may have a particular space that is enough to collaborate various space utilities.
For instance, when you connect your drawing space with your dining room, it helps you to save a lot of time.
Q2. How Many People Will Use The Space And For What Purposes?
Be it an old house or a modern apartment, too many crowds in one room makes it uncomfortable. Hence, it is important to know how many people are using the space at one time.
For this purpose, you can consult a good interior designer in Kolkata that knows how to use a specific purpose for the exact number of people.
Moreover, getting an idea about the purpose of the room will help you to determine the right furniture as well as decors that suit the room.
Q3. How Much Lighting Is Available And How Much More Is Necessary?
The provision of natural light in a room is ideal and a must-have. It is even better when you can fully utilize it.
Try to make the most of the available lighting in the space. Moreover, you can also add some if there is a scarcity. Lighting makes the room look more bright and beautiful.
Q4. What Furniture To Opt For?
To be honest, furniture says a lot about you. There is a huge difference between old furniture and new furniture.
Imagine having a fully furnished room with good painting, perfect lighting, and enough vacant space. But it has poor furniture? How would that look?
This is the reason why you must choose optimal furniture for your room designs.
Conclusion:
Head over to Outlook Interior if you are looking for the best interior designers in India. They ensure the completeness of your room with the most innovative designs. So, get in touch with them today.