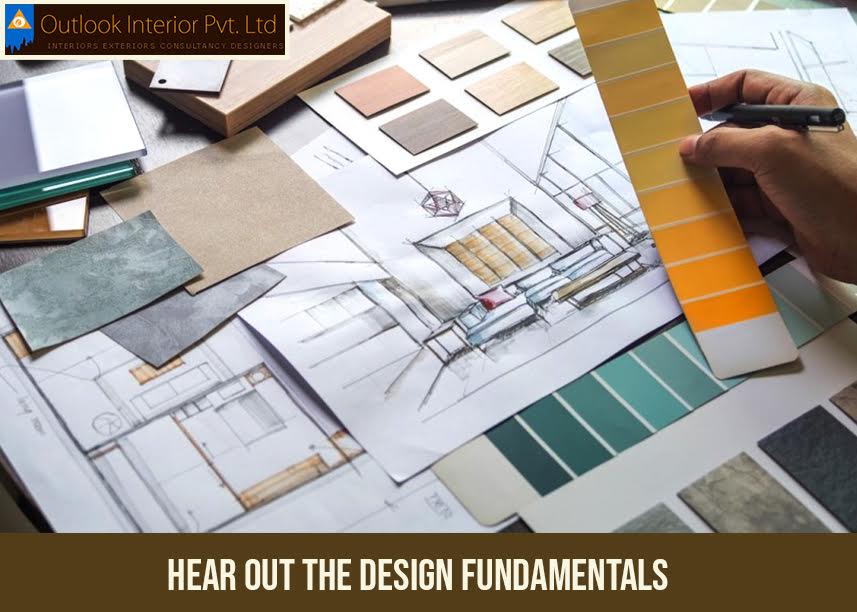 With the right space planning service providers, you can get an in-depth understanding of the most important interior room design principles.
The best interior designers in India can help you turn your dreams into reality. But before you start concentrating on the type of room renovation you want for your home, it is good to concentrate on the basic principles of interior designing. So let us take a closer look.
Basic Principles Of Interior Design
Balance: It's important to maintain balance in a given space via equal distribution of visual light in the room. It can be segregated into symmetrical, asymmetrical, and radial balances. These three styles cater to a particular vision in a room, thereby drawing in a comprehensive look.
Rhythm: In interior design, rhythm concerns visual repetition. To achieve these themes in a design, you need to think about repetition, progression, transition, and contrast. The best part is these techniques and methods will impart a sense of movement to your space, leading the eye from one design element to another.
Harmony And Unity: When thinking about modern interior home designs, you need to think about it totally. It is therefore appropriate that a common style and theme runs throughout. This does not mean that every room should be identical but they should work together and complement each other to strengthen the whole composition. Another important way to unify space is to add color schemes.
Focal Point: A focal point must be dominant to draw attention and interesting enough to encourage the viewer to look further. Every space needs a line of reference and to start designing, experts always choose a focal point in the room. A focal point thus must have a lasting impression but must also be an integral part of the decoration linked through scale, style, color, or theme. However, care is also taken that only the focal point should not swallow the whole attention.
How Should You Choose The Right Designers For Your Space?
Many professionals today are more eager to include a diverse range of projects in their portfolios & weigh it over money. Determine what your priorities are for the project to help guide your search. This will help you to be in sync with your ideas and the designer's vision. Websites are always the best place to start and search for images that resemble the type of design you want. You can even ask clients they have served before about designers' expertise, work approach, and timeline.
Outlook Interior, the residential and commercial interior design service provider in Kolkata. It has been successful in developing plentiful iconic projects across the country and beyond. We utilize space, shade, equipment, light, and also, a lot more as tools to produce vigorous environments that boost performance.