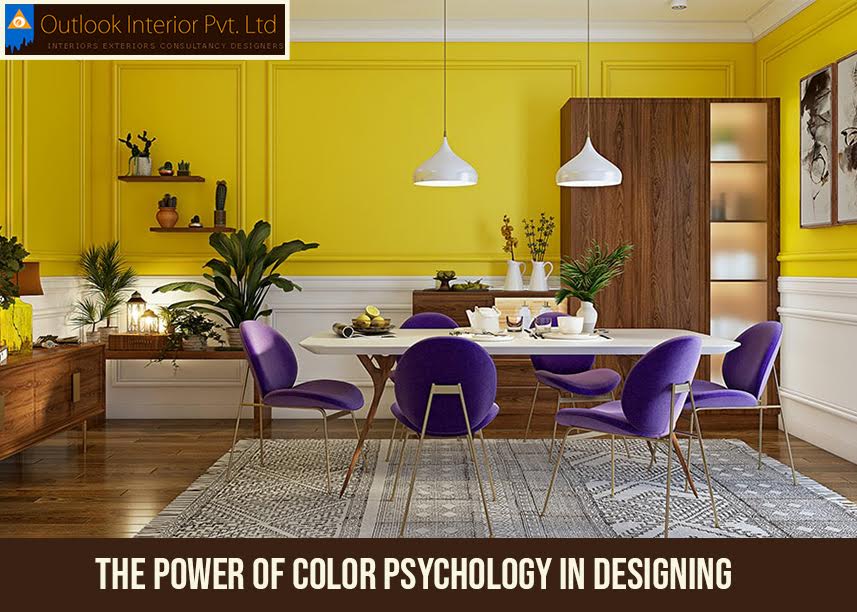 Want help to create a color palette for your beautiful home? If yes, then get in touch with the best interior design consultants in town.
The right color can greatly enhance and change the ambiance of your space. Colour psychology is a powerful interior design tool. That impacts the mood of a room. Shades of different colors evoke different emotions. This in turn affects interior design schemes. If you go through modern interior home designs, you will understand that colors play an important role. In order to bringing a cohesive look and feel to the house. Your home should be your sanctuary.So it's important to understand the emotional impact a color will have in your home.
What Does Each Colour Make You Feel?
Colours are subjective, but some have a universal influence on the majority of people. Generally speaking, we associate the below colours with the following emotions:
Yellow: happiness, joy, optimism, vitality
Orange: socialization, energy, ambition
Pink: reduced appetite, love, romance, calm
Red: energy, stimulation, confidence, aggressiveness
Purple: mystery, creativity, luxury, wisdom
Blue: serenity, openness, focus
Green: peace, tranquility, prosperity
Brown: stability, natural, reliability
Black: anger, strength, intelligence
White: cleanliness, innocence, purity
Types Of Colors For Different Rooms
Living Room: It is better to choose warm colours in rooms where there is a lot of activity. Such as the living room where all different people come together. Hence it should be painted white, pale yellow or cream.
Bedroom: A bedroom is a place where one retires at night after a hard day's work. The bedroom should be preferably in whites. Or, light tints as white invokes a lot of peace that allows for a good fresh start every morning. So, a calm, serene and comfortable room is apt. Cool tones work like magic for bedrooms.
Kitchen: For the kitchen, you can treat it with some warm colors as the life-giving space beads a burst of energy. Colour pops can be added to the flooring or backsplash to create creative space.
Final Words
Creating a shortlist of questions to ask your interior designer can be extremely helpful. Determine what your priorities are for the project to help guide your search. This will help you to be in sync with your ideas. And also, the designer's vision. He advises on the interior layout of a building and proposes various reconfigurations. As well as recommending products and surfaces.
Outlook Interior, the best interior designers in India, has been successful in developing plentiful iconic projects across the country. We utilize space, shade, equipment, and light. And also, a lot more as tools to produce vigorous environments that boost performance.