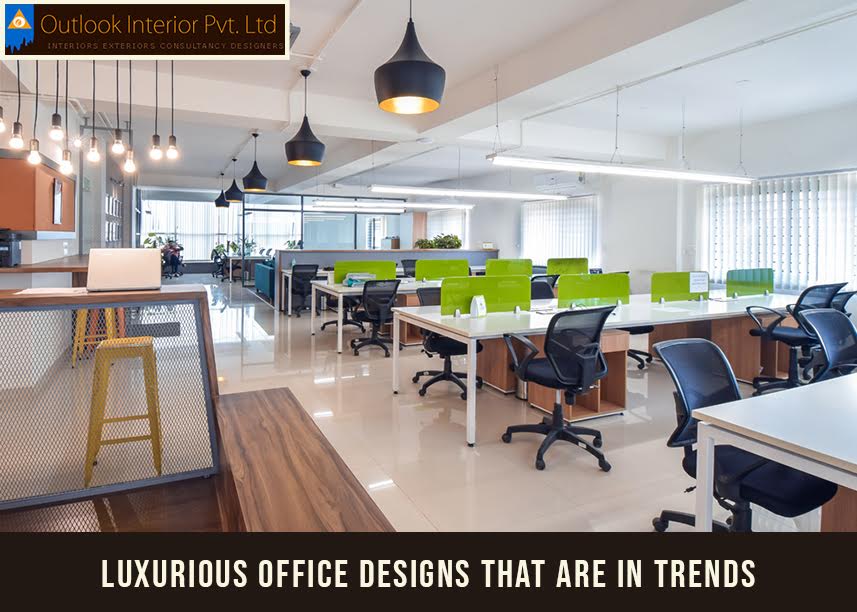 Space planning services in India help to make the most of your workspace by making it functional and comfortable. Read to know how to create such a space correctly.
In commercial interior design, rhythm concerns visual repetition. To achieve these themes in a design, you need to think about repetition, progression, transition, and contrast. The best part is these techniques and methods will impart a sense of movement to your space, leading the eye from one design element to another. A focal point must be dominant to draw attention and interesting enough to encourage the viewer to look further. Every space needs a line of reference and to start designing, experts always choose a focal point in the room. It's important to maintain balance in a given space via equal distribution of visual light in the room. It can be segregated into symmetrical, asymmetrical, and radial balances.
What Are The Trending Office Space Interior Designs?
Experience-Driven Workspace: Use state-of-the-art AutoDesk Revit to create furniture blocks, plans, and visuals. This software allows you to fully integrate with facilities managers. And also contractors to create accurate and detailed plans. The level of detail and collaboration allows you to create a smooth installation process.And increase communications between all parties. This in turn ensures furniture like desks lines up with contractors' floor grommets.
Color-Blocking: Popular in the creative field, color-blocking combines solid colours which are nowhere near on the colour wheel. This results in combinations that are eye-catching and utterly gorgeous.Think blues clashing with orange and yellow, or bright pinks popping against greens. This bold gesture is popular with companies in the creative space. Why? Because it gives their work a distinctive colour. It makes looking for a certain department fun.And the association is visually stunning. Also, you can consult affordable interior designers near you to take their advice for the same.
Vintage Vs Modern: This is completely your voice and also, you should consider it very carefully. Your office designs and also, interior decor should reflect the work that you do. The current trend is to mix historical designs with contemporary style. Thereby making a style statement that is office appropriate.
Outlook Interior, the best interior design services in Kolkata, has been successful in developing plentiful iconic projects across the country and beyond. We utilize space, shade, equipment, light. And also, a lot more as tools to produce vigorous environments that boost performance.