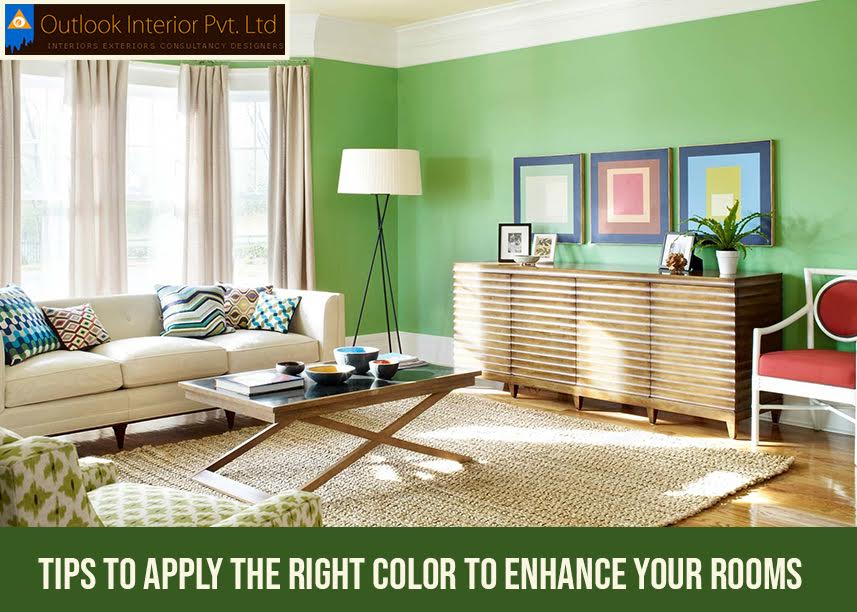 Concerned with the interior design price in Kolkata? We suggest you choose the right interior consultants to redesign your space with the right colors at an affordable cost.
Are you searching for new home decor ideas? Do you want to transform your home interior without spending much? If yes, you should consider changing the color of your rooms. There is a strong relation between colors and your emotions. A bright pop of color can amp up your mood. While a sobre, light color can help you feel relaxed after a hectic day.
How Can The Right Color Transform The Look & Feel Of Your Home?
The right color can greatly enhance and change the ambiance of your space. Colour psychology is a powerful interior design tool. That impacts the mood of a room. Shades of different colors evoke different emotions. This in turn affects interior design schemes.
Tip For New Residential And Commercial Interior Designers
From remodeling to updating, and creating new solutions, solutions for residential spaces are up the sleeves of the designers. Progress in the industry completely relies on each individual designer. Each designer has the authority to move up the corporate ladder. with one's own skills and work experience. All you need is a strong foundation and understanding of the basic principles of design. And the latest skill sets. Also, your portfolio will be an important addition in helping you gain success in your career.
Red – This beautiful bold colour raises a room's energy level and pumps adrenaline. Action, ambition, and willpower are all qualities attributed to that red color depicts. Hence red is a great option for home offices and creative spaces.
Yellow – Yellow captures the warmth of sunlight and enhances the positivity of a given space. According to interior designers, yellow goes well with kitchens, dining rooms and living rooms.Where it is energizing and welcoming.
Blue– Another popular color choice that has a variety of hues. Deep, bold hues are effective at creating a sense of confidence. And evokes loyalty, trust, peace, and success. Considered calming and serene, this colour is an apt choice for bedrooms and bathrooms.
Green – Combining the calmness of the colour blue and also, the positivity of yellow, green is suitable for almost any room in the house. The right shade of green can mesmerize you.And also, make your stay a comfortable one. It stimulates thoughts of balance, growth also, restoration in colour psychology.
Wrapping Up!
Creating a shortlist of questions to ask your interior designer can be extremely helpful. Determine what your priorities are for the project to help guide your search. This will help you to be in sync with your ideas. And also, the designer's vision. He advises on the interior layout of a building and proposes various reconfigurations. As well as recommending products and surfaces.
Outlook Interior, the good interior designe in Kolkata, has been successful in developing plentiful iconic projects across the country. We utilize space, shade, equipment, light. And also, a lot more as tools to produce vigorous environments that boost performance.