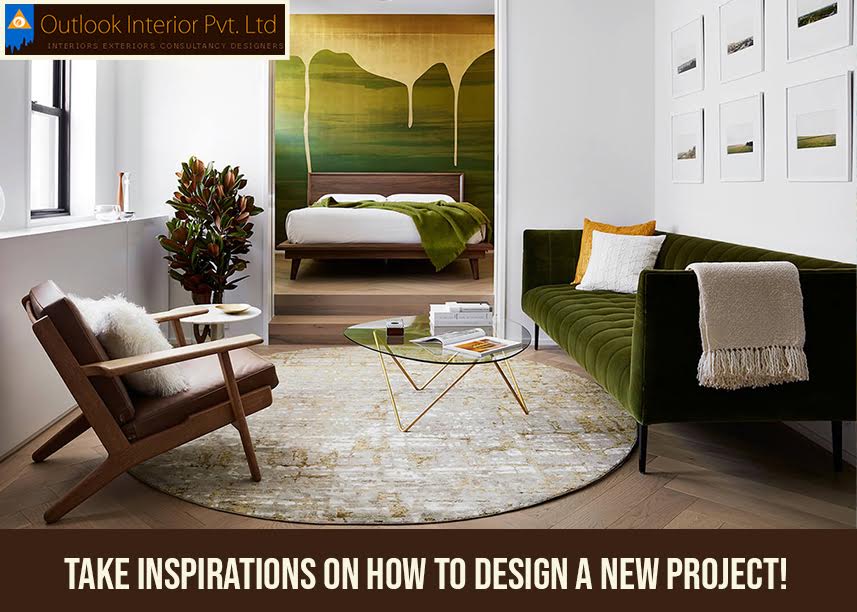 There is nothing good interior designer in Kolkata will take note of every single detail that adds magic to the space. This article gives an idea of all the necessary elements.
Even for a simple interior design for hall, you have to look for products that are expensive. But this comprehensive guide will teach you how to buy products at genuine prices and how to space each of them. So, continue reading further.
Essentials You Must Possess In Your Dream Project:
Sherman Sofa:
When talking about luxurious new home decor ideas, one thing that strikes our mind instantly is a sofa. Consuming small spaces, this furniture gives you immense comfort and pleasure.
The mid-century-style Sherman Sofa brings comfort and homely feelings along with polished brass. It has an incredible velvet that delivers a journey of time straight to your home. So, make sure you add this essential to your bucket list.
Sophia Bed:
 Cozier than reaching home, taking a hot shower, and just lying down on our bed. However, a lot of people experience trouble sleeping. This happens usually due to stress, illness, travel, or other interruptions in their daily routine.
A good, comfortable bed can help you to fight such troubles. And Sophia's bed is surely one of them. A stylish panel along with a bond of velvet on the headboard makes this bed ideal for any bedroom.
Diamond Big Mirror:
Mirror decoration ideas are integral even for the best interior decoration, interior companies in India. They add life and magic to our dull and boring areas at home.
These add light to dark rooms and make our small spaces look larger. The best part is you can always choose big or small mirrors and can place them literally anywhere.
Moreover, the craft of a brass structure produces a tall, sleek design and makes it a must-have item in your house.
Ellen Dining Chair:
Today, we have minimal spaces. As a result, we cannot opt for a lavish, wooden dining table where the whole family can sit and dine. But what we can do is opt for small, subtle dining chairs that require less space.
Nothing is more comfortable and beautiful than a stylish Ellen Dining chair. It is basically a fancy dining chair with all the luxurious amenities that will bring uniqueness and personality to your dining room.
Conclusion:
Looking for the best interior designers in India? The solution is here as Outlook Interior owns a number of them. With consistent services and new ideas, the industry has become a recommendable name in the market. So, get in touch with them today and avail yourself of high-quality services.