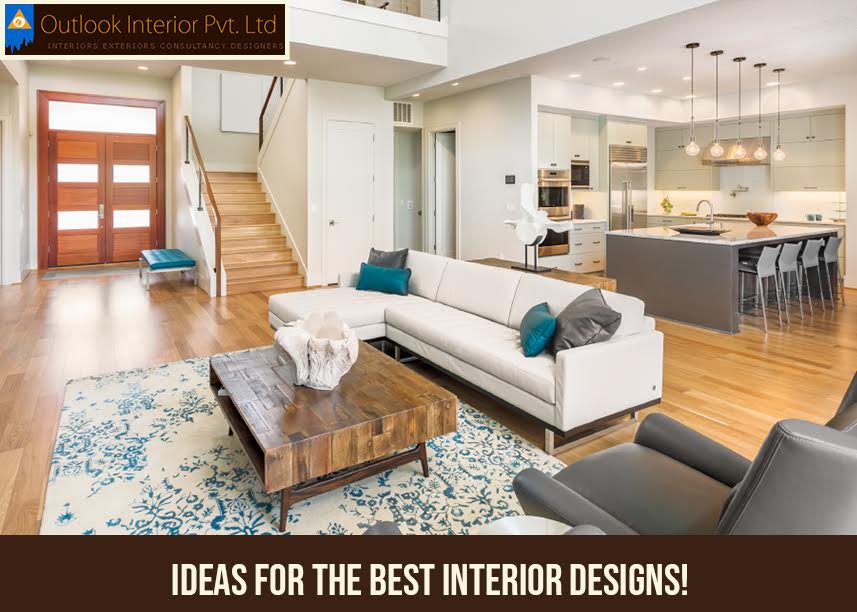 A beautiful interior in commercial spaces has become the need of the hour. And for that what's better than hiring commercial interior designers? Let's find out!
Whether it is a retail store or workplace, proper interior design services in Kolkata play an important role. It gives both the employees as well as the customers complete satisfaction. A warm interior space imparts a positive ambience, opposite to a busy, cacophonic ambience that may irritate us.
The Definition Of Commercial Interior Design:
Commercial or home interior design pertains to the interior design of great commercial spaces. This may include retail spaces, offices, restaurants, lobbies as well as other such spaces for public use.
Ideas for designing space planning services begin with the planning procedure. Interior designers acknowledge the current trends in the design industry. It collaborates with the architects to arrange elements that determine the complete look of a certain space.
Better planning, space management, creative design approach, precise execution and professional handwork are the crucial elements for an excellent commercial space. The application of interior design techniques that blend the visually exciting rooms to specific themes.
It brings an exciting twist to a completely lifeless area. Although better commercial designs might usually go without notice by most users, it is known for significantly improving the surrounding space. Furthermore, it encourages people to spend more time in simplicity. Therefore, it adds value to the business development process.
What Does A Commercial Interior Designer Do?
A professional that specializes in idealizing, planning as well as executing the home interior design is known as the commercial interior decorator. They provide the right services from the stage of project conceptualizing to the planning for the building project.
Someone who has relevant skills in interior design project management tends to study commercial space designs. They also evaluate the desirable space for several design possibilities. All you have to do is keep in mind the layout and purpose ideas for future use.
A professional will always advise you to walk through the construction stage in an interior design. Complete verification of the project considers all the necessary measurements at the construction site. A complete interior design is responsible for putting the focus on the client's preferences.
They also prepare specification drawings and sheets with details for construction activities. This enables them to finalize the design along with colour themes and finished details. Furthermore, your clients will achieve a sense of complete satisfaction.
Conclusion:
Why go somewhere else when the most optimum industry is in town? Get in touch with Outlook Interior that owns the finest collection of the best interior decorators in Kolkata. Head over to them and avail yourself of the highest quality interior design services in Kolkata. Visit their website today.